Neurofeedback News: Helping Children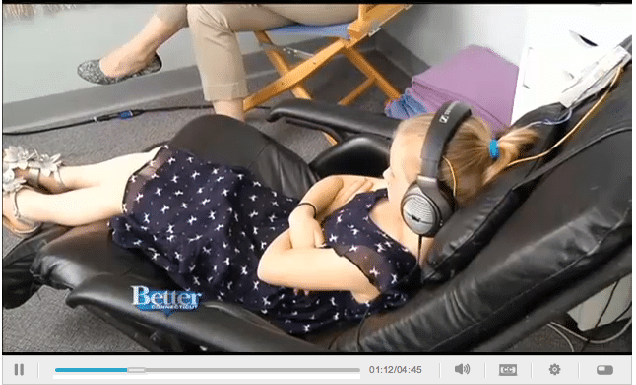 Watch a news clip from Eyewitness News program Kara's Cure on how neurofeedback works and how it can help children with anxiety, stress and noise sensitivities. View clip here
"With each session the goal is to balance the brain activity. As the child relaxes, watching a movie, the neurofeedback system is monitoring her brain waves and gently training her brain to regulate itself to the images and sounds.
 "What we are doing is allowing her brain to reduce its turbulence on it's own. We're not pushing the brain."
 say's Rae Tattenbaum, Neurofeedback Specialist from Inner Act.
---
Inner Act use the same neurofeedback system, NeurOptimal® from Zengar®, as Neurofeedback NY. We provide neurofeedback for children from 4 years and up in New York City. We also provide neurofeedback personal system for treatment at home. If you have any questions or would like to schedule a session please give us a call at (347) 860-4778.
Read also Neurofeedback for Children
What Our Neurofeedback Patients Say

"My 9-year-old daughter did 6 sessions in 5 days to help with her fears. I am happy to report that a week after her neurofeedback sessions she said to me that she never wanted to watch a scary movie again because for the first time in her life she wasn't afraid.
36-year-old mother, New York