Kids & Neurofeedback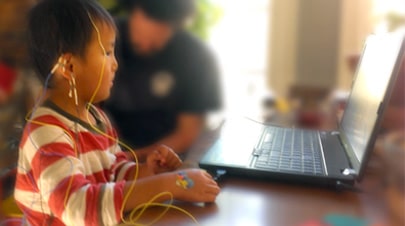 We are opening our general practice to children of all ages for a variety of symptoms.
Kids respond well to neurofeedback and the results often last far beyond the treatment period.  Recent research agrees.
Neurofeedback treatment for ADHD is typically between 20-40 sessions.  Once the treatment is complete, the changes stick and kids come back for booster treatments during times of stress. With the Neuroptimal system, kids simply watch a DVD for half an hour and receive the full treatment benefits.  My young clients tell me they feel "really calm" after a session and their parents frequently report a good night's sleep after they train.
Whether your children struggle with PTSD, anxiety, ADHD or just have trouble sleeping, neurofeedback can help bring great relief.
To learn more about how Neurofeedback works, check out this great explanation of the NeurOptimal® system we use.
Schedule a session in New York, Los Angeles or rent the NeurOptimal Neurofeedback Home System. Learn more