Our Trainers
We offer both NeurOptimal® neurofeedback training and psychotherapy in New York City and Brooklyn, NY.
LMHC, Licensed Psychotherapist & Advanced Certified Zengar Neurofeedback Trainer
Phone: 347-860-4778
Email: natalie [at] neurofeedbackny.com
Services: Neurofeedback and/or Psychotherapy
Location:  NYC Office (80 E 11th St #310, New York, NY 10003. See map)
Natalie is certified as an advanced NeurOptimal® neurofeedback trainer and is the founder of Neurofeedback NY.  She has been working as a psychotherapist since 1999 and has been a practicing Buddhist since 1991. Given her Western training in psychology and psychotherapy and her Eastern training in Buddhism and meditation, Natalie brings a broader perspective to mental health and well-being. In 2010 she added neurofeedback to her practice to support changing negative habits on the structural or brain level.  Natalie work on three levels: physical, psychological, and spiritual.  Some clients want all three levels, some come just for the physical (neurofeedback training).
Why I introduced NeurOptimal neurofeedback to my practice >
LMSW, Neurofeedback NY  Assistant Trainer, Practicing clinician for 6 years in New York City
Phone:  (347) 708-6177 or book via docmein.com (see button below).
Services: Neurofeedback and/or Therapy
Location: NYC (80 E 11th St #310, New York, NY 10003. See map) and Brooklyn
Schedule a Neurofeedback Session via Docmein.com
PLEASE NOTE: 
You will have to set up a new account with docmein.com in order to schedule an appointment.
All neurofeedback sessions booked via the docmein.com website are with Heather Coleman in our NYC Office.
NYC Location: 80 E 11th St #310, New York, NY 10003. See map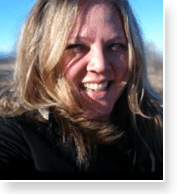 Certified Zengar Neurofeedback Trainer, Neurofeedback NY Assistant Trainer
Location: NYC – 80 E 11th St #310, New York, NY 10003. See map
Phone: (347) 708-6177
Services: Neurofeedback Training
Kate Linsley is a Zengar certified neurofeedback trainer, and has been a trainer at Neurofeedback NY since March of 2011.
In addition to her recent certification in Creative Arts Therapy at the New School, Kate holds a Bachelor's Degree from the University of Puget Sound, where she studied gender studies, theater studies and creative writing.  Bringing 20 years of Buddhist meditation practice and nine years of experience in the field of art and arts therapy, Kate has worked with young children, adolescents, and adults of all ages, using the modalities of theater, music, painting, and cooking.
Since adding neurofeedback training to her therapeutic skills, Kate has been impressed with the results in herself and her clients, and is excited to grow her practice in this field.
---
Contact Us
Neurofeedback rental equipment is also available to do brain training at home.
---
READ ALSO:
How many neurofeedback therapy sessions are required?
A study of 1.2 million neurofeedback therapy sessions indicate significant improvement was seen after 11-20 therapy sessions. Neurofeedback patients, on average, train for 15-25 therapy sessions. Results vary, and on rare occasions, minimal results are seen. Learn more about the benefits of neurofeedback.
Watch videos about neurofeedback
What Our Patients Say
"…the greatest impact is that I feel more mentally grounded and focused."